Mesquite Grilled Chicken Thighs
Victory! I stuck to my
meal plan
on Monday night. My inspiration for the meal: I wanted to cook something that would allow me to use a new
dry rub
recipe and our new
grill
.
We invited our friend, Eugene, over for dinner since he was in the area. I also felt like I needed to redeem myself since the previous (and first) time he came over to our place, I regretfully served him over-cooked grilled chicken breast.
But, who isn't guilty of that at least once in their life?
This was the perfect opportunity to use the new grill and do chicken right. Read on for my grilled chicken dish...
Side note: We brought home our first
outdoor grill
last Thursday. My husband ordered it from Lowe's and they assembled it for free. Our friend, Ray, graciously helped us pick it up with his truck.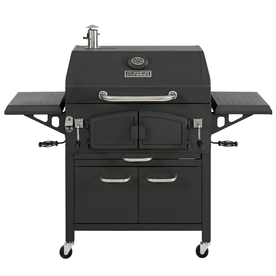 (I love my indoor grill pan, but it doesn't get super hot. This means I can't get a very hard sear on meats and the charred marks that I love.)
Recipe: Mesquite Grilled Chicken Thighs
Organic chicken thighs (4)
Of course, organic meat is optional. But, I've found that fresh, organic chicken tends to be more succulent and tasteful.
My friend, Caroline, and I made this discovery earlier this year when I cooked organic breast from Costco on my indoor grill pan.
You can also substitute breasts for thighs, but I think the thighs are more flavorful and have less risk for drying out.
Instructions
While you warm up the Mesquite wood charcoal for the grill, rub the spice mixture on both sides of the thighs.
It will take about 20 minutes to heat up the coals using a coal starter. I bought mine for a slightly discounted price on
Fab.com
. This is ample time for the chicken to come down to room temperature.
It takes about 25 minutes to cook the chicken through. Place chicken on grill skin-side down, then flip over after 15 minutes.
Continue cooking on other side for another 10 minutes. Place a thermometer in the thickest part of thigh. It should read 165 F. When it's done, remove off of grill immediately and let it rest for ten minutes. I do not like to use foil during the resting process as it makes the crispy exterior become soggy.
While the meat is resting, make a quick salad (recipe below).
Dinner is served!
---
Bonus Recipe: Arugula salad in homemade vinaigrette
Organic baby arugula package
Lemon
EVOO
Salt & Pepper
Whole Grain Mustard
Instructions:
In a small bowl, squeeze juice from one large lemon.
Drizzle in olive oil, about equal parts to juice (or adjusted to your preference).
Add a spoonful of mustard.
Sprinkle in salt & pepper to taste. You won't need that much salt as you'll get it saltiness from the mustard.
Whisk to incorporate all ingredients until a thick consistency.
Place arugula in a large salad bowl. Pour dressing onto greens, toss with hands or tongs gently to lightly dress salad.
Fancy it up with sliced fruit (pears, green apples), toasted nuts, or grated Parmesan cheese.
---
Do you have any favorite Mesquite grilled recipes?